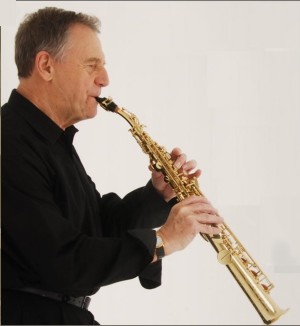 A splendid debut from Terry Ede at the Albion, who was given a rapturous reception by an enthusiastic audience. Terry first worked with Mick 43 years ago at the Skyline Hotel, near London's Heathrow Airport—although this makes him a comparative newcomer compared to the band's bassist, Gerry Higgins, who first worked with Mick in January 1969.
Terry, who played clarinet and flute in addition to the tenor saxophone, featured a number of bossa novas in the session, including the lovely Carnaval, written by Luis Bonfa, and Anontio Carlos Jobim's Wave.
As the audience numbers grew so did their enthusiasm. They were still shouting for more as the trio played the final number—Take the A Train.